All of our services are focused on the idea that fitness can be fun. All of the services are customizable for your group and or done in our studio can either be brought to your site.
Exercise services:
28.0 A high energy high intensity fun circuit style workout for nearly all ability levels. Each session is 28 minutes of fun and fitness. .
Drums Alive: A high energy fun combination of aerobic dance and drumming. Everyone, regardless of age or ability level, can experience increased mental balance and stress reduction while getting a great workout.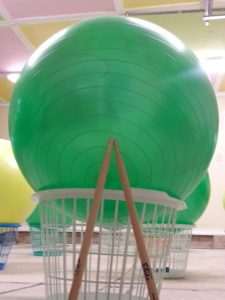 Personal Training: I am NASM certified as a personal trainer. Workouts follow the Optimum Performance Training model. I can bring the equipment to you or you can come to my studio. One hour session per week with a workout and Healthy Habits suggestions for the week provided.
Group Training: Groups of 4-6 people can get a more personalized session then an exercise class with less cost than personal training. Classes last for one hour each week and you get an exercise prescription for the week.
Education Services:
Wellness Overview Presentation: A high energy, humorous  presentation on the synergistic effects of the Healthy Habits on overall wellness. Great for your church or club. Presentation lasts 30 minutes.
Healthy Habits Challenge: 9 week Challenge teaching the basic Healthy Habits in a fun friendly competition. Each week focuses on a different Healthy Habit during the Learn and Burn education and exercise session. Participants report progress online or through the Mitchell Wellness app and are recognized for their accomplishments at the next meeting. All participants get a detailed body composition analysis before and after, a copy of the Healthy Habits book and funbook, and a fitness tracker. Packages are customizable for your organization.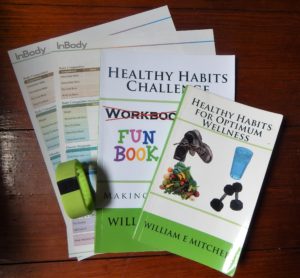 Kneehab: A 3 week course with 6 week follow up to teach the exercises and stretching to relieve the most common causes of non-arthritis knee pain. Participants receive a workbook and package of exercise equipment.